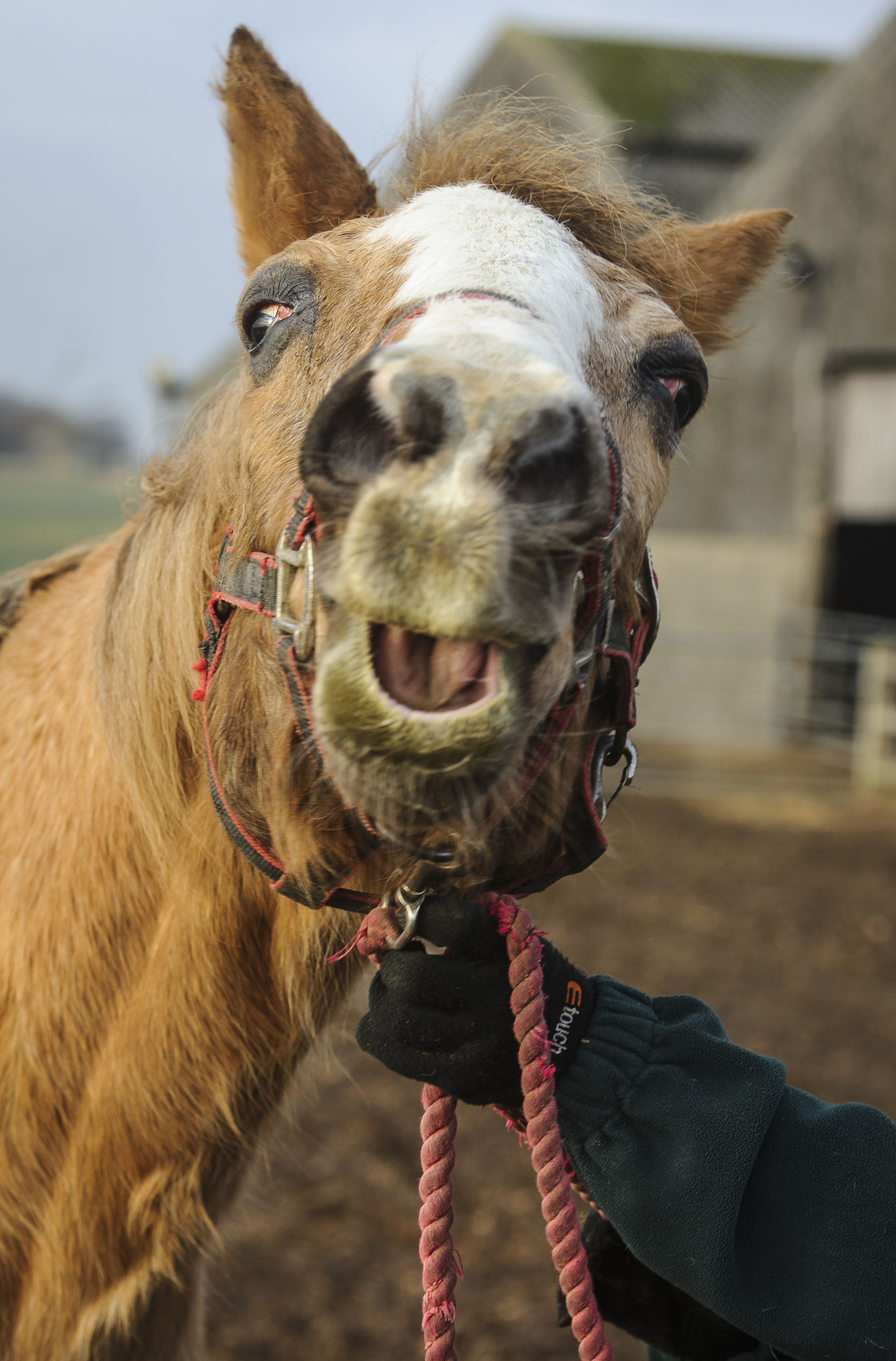 Worlds Oldest Horse Dies At Age Fifty
Sadly, at 2pm on Thursday 8 October, Sue Burton and the staff at Remus Horse Sanctuary said their final goodbyes to Orchid, believed to be the oldest horse in the world.
On Wednesday 7 October, Orchid was colicking and receiving round the clock care. She had a comfortable night but was colicking again on the Thursday morning.  She continued to colic and we had no option but to prevent her suffering, and the difficult decision was made to put her to sleep.
Orchid celebrated her 50th birthday in January 2015 and certainly knew her own mind. Staff reported that, "every morning she would bang on her stable door for her breakfast and not stop until she got what she wanted. As an occasional treat raspberries were a particular favourite as she could suck on them!"  Her original owners were not aware of her compromised dentition and her need for extra care.  Orchid arrived at Remus Horse Sanctuary in June 2014. Prior to this, she was used as a brood mare but was discarded when her usefulness ended.  She had been badly beaten, kicked and starved of food and water.  Her spirit was broken and she was ready to die.  Remus Horse Sanctuary gave her love and hope and a reason to live.
Sue Burton, Founder of the Sanctuary, said, "This was a devastating decision, Orchid was a beautiful girl but we have to do what is right for the animals, not ourselves.  With the care she received here, she put on weight, gained strength and her health improved massively within weeks of arriving at the Sanctuary. Her time here was a happy one, it was easy to see, especially with her new friend Guinness, and we've got lots of memories and some lovely photos."
Sue went on to explain, "To turn an animal around from neglect or abuse, requires a lot of time, care and money. We don't put an animal to sleep just because it's old.   We believe every animal has a right to good health, happiness and love.  Its what we do at the Sanctuary, our raison d'etre, but to continue these works, we need a serious injection of cash, 2015 has been a really tough year for us."
For further information, contact Sue Burton on tel: 01277 356191. To make a donation, please click here.