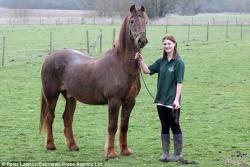 Clothes Recycling
If you're sorting out your old clothes and cannot get to Remus to drop them off, we have teamed up with a new online partner.
Intersecond operate a project called iCollectClothes where you can request a collection of donated clothes from your home. Simply log onto the iCollectClothes website, fill in the relevant details online and Intersecond will arrange a collection. So, now's the time to have a really good spring clean and donate to Remus Horse Sanctuary too! 
For any queries or information regarding specific collections please email Intersecond or telephone them free on 0344 879 4417. 
Website: www.icollectclothes.co.uk
Email: info@icollectclothes.co.uk
Telephone: 0344 879 4417
It's really easy to organise a collection, just follow these simple steps:
Just click on the icollect link
Enter your postcode and click the 'Find Address' button
Select your address from the dropdown list
Complete the form including your preferred collection date
Tick the 'I'm not a robot' box and hit 'Send'!
Start collecting together your clothes, shoes, accessories, linen, toys, kitchen utensils and more, before your chosen collection date.
Thank you for supporting this project. If, for any reason, the service is not operational in your area, please bring your good quality clothes (and bric-a-brac) into Remus for us to sell at our regular sale events.